Supporting you in business and the business of life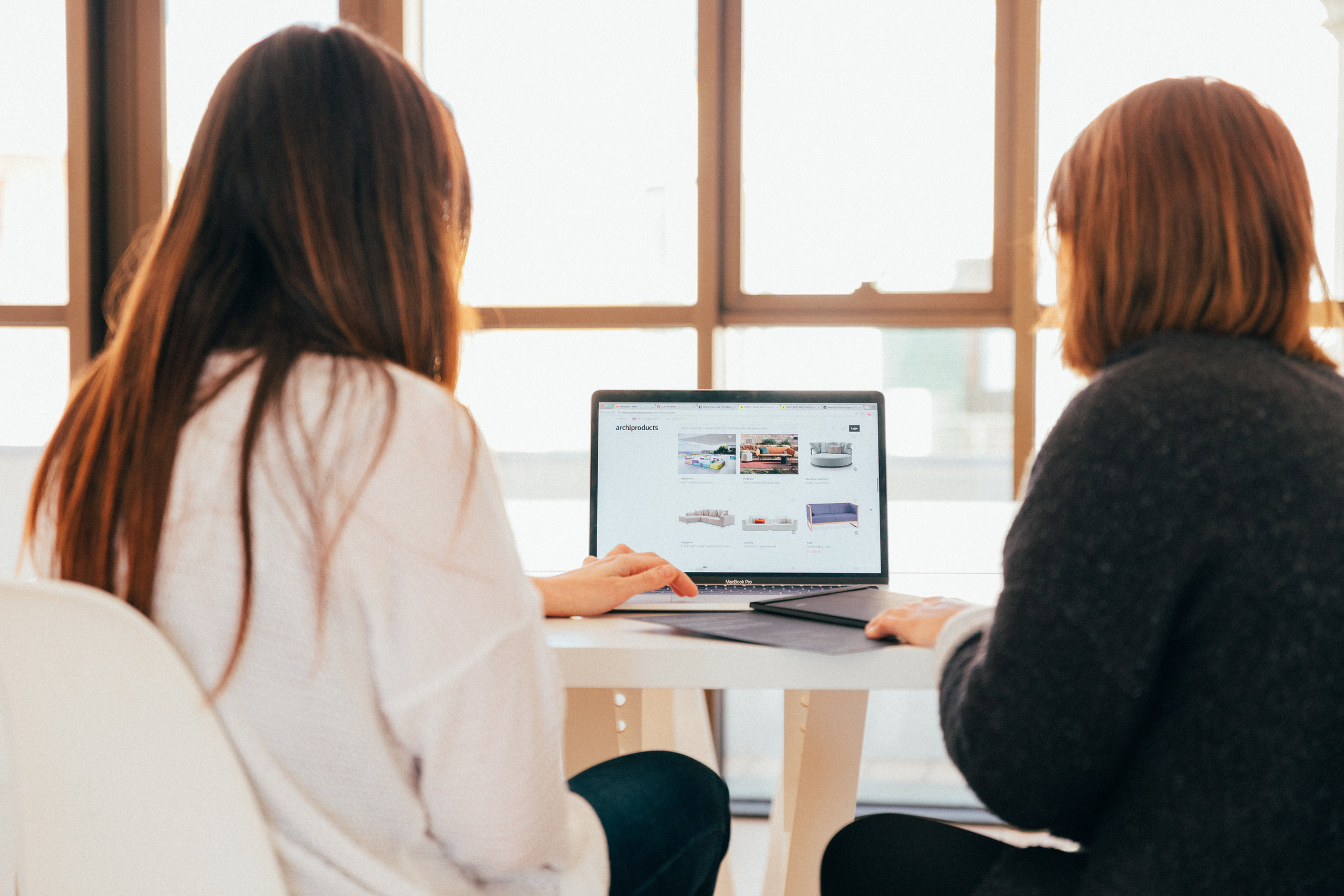 Private Office
From $1,200/month
A private office will give you 24/7 access to a personal office and all of the shared amenities at our site. Enjoy the benefits of collaborating with our coworking community, while having the space you need to get things done.
In town on business? Need a place to work for the day? Our day pass is an all-access pass to Women in Kind for a day of your choosing (no key fob issued).
Dedicated Desk
From $515/month
Our dedicated desk plans include a chair, a desk and a lockable filing cabinet so you feel comfortable knowing there is a station waiting for you each day. You get all of the perks of working in our community with a space you can call your own.
Open Desk
From $295/month
WinK office space is specially designed to give you the flexibility to work wherever you want. The Open Desk plans includes total access to our amenities along with the comfort and professionalism that comes in working within our community.
Receive all of the benefits of using our space with no expiration date on your visits – and no long-term commitment.
This also makes a great gift for your friend, partner or sister who needs a work space!
Event Space Rental
From $500
Our unique, women-led hub for entrepreneurs has several event spaces ready to book! The facility is perfect for any number of events, from board meeting to community gatherings to corporate events and parties, and more. Visitors to our bright, modern building love its central location and fun vibe.
Conference Room Rental
From $150/3 hrs.
Professionals in need of a space for client and investor meetings often find themselves at a coffee shop. Up your game – and close that deal – with our conference room hourly and daily rentals. Equipped with en suite bathrooms, the rooms are also perfect for training and executive off-sites.
Women-Friendly Coworking Space
A Workplace
Designed for women, by women, from the ground up.
An Environment
Created to meet the social, life, and professional needs of women.
A Community
Invested in the support and growth of women-led business.
SERVICES
Women in Kind is a commitment to valuing women by addressing their needs and alleviating their pain points in business and the business of life. The services and amenities Women in Kind offers members revolve around what it means to be a working woman and how, for the first time, we can move the burden and responsibilities of being a working woman from individual women's shoulders to a structure of support designed with women's specific needs in mind.
Fast, free, and secure wireless access you can count on, not to mention printers on both floors.
Clean, Safe, Bright, and Warm
We mean that literally – no more freezing at your desk. WinK is designed by women, for women.
A professional address (that isn't in a strip mall) with mail and packages delivered at no charge.
Our workshop series dedicated to answering your questions about entrepreneurship.
Networking and Social Opportunities
None of which involve ping-pong tournaments. Ever. Think more like awesome food, music and laughs.
Professional spaces available for rent by the hour (or day) to both our members and the general public.
Plenty of free, on-site, safe parking for you, as well as any employees, clients, or visitors you invite to the office.
WinK is dedicated to micro- and macro-mentorship through community-building, education and innovation.
Support for the Business of Life
On-site Play and Quiet Spaces for Children
For all those times women are left scrambling for childcare during in-service days, after school, or weekends.
Access to Personal and Professional Services
Help alleviate the aggravation of 'the second shift' with dry-cleaning, meal planning and personal assistant services.
Elder Care Resources and Family Support
Options and support for women working to meet the demands of changing family dynamics and elder care.
Personal Finance and Wealth Accumulation Workshops
To help promote not only wage equity but also wealth equity for women through educational workshops and meetings.
Join Us
All Women in Kind memberships include access to a variety of on-site amenities, as well as exclusive invitations to events.
Women in Kind is built for you, by women just like you. We understand your needs, the challenges you face in business and in the business of life. Your success — at home, at work, in the world — is our goal. Come work with us. Be a part of our community and a movement to elevate women in the workplace.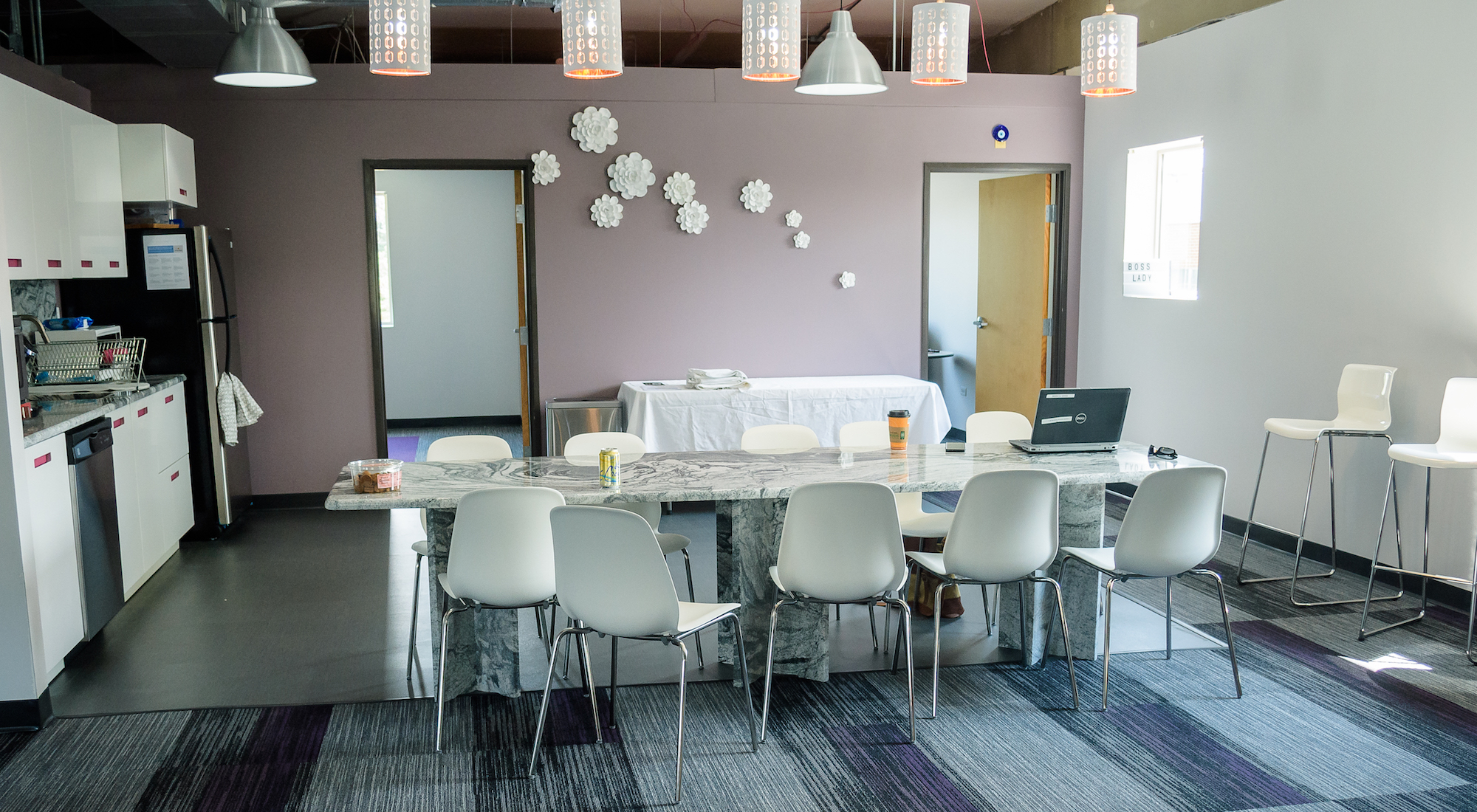 Virginia Santy
virginia@womeninkind.com
Virginia Santy, Ph.D., is co-founder and CEO of Direct Object Communications, a digital marketing and strategic communication agency representing a range of clients —including Fortune 500 companies, government organizations, startups, and national thought leaders — in fulfilling objectives via purposeful, effective communication. She received her doctorate in strategic communication and women's studies from UC-Boulder and has ten years of experience in strategic communication advising around an array of social issues and business challenges. A former professor of communication and women's studies, her research on women, leadership, and work is published in a range of academic and professional outlets. Her examination of women in power and leadership roles earned her the National Women's Scholar of the Year Award from the Organization for Research on Women and Communication. In addition,Virginia conducts research and consults with developers, private enterprise, and elected officials on how to plan and design cities to support women. Finally, she is the founder and editor-in-chief of The Broadview Denver, an online publication and resource for the women of Denver dedicated to helping women to see themselves as a force for change and positive action in the community.
Melanie Ulle
mel@womeninkind.com
Melanie Ulle, is founder and CEO of Philanthropy Expert, LLC, a Denver-based philanthropic consulting firm. Her clients include major corporations, family offices, a myriad of campaigns and initiatives as well as foundations and nonprofits of all sizes. Melanie's professional work has spanned twenty years with a keen eye on organizations supporting women including the Girls Athletic Leadership Schools, female candidates for elected office, the Center for Women's Health Research, the BC4U Program, the Women's Foundation of Colorado, and many women's health initiatives and empowerment programs. Melanie has received attention in media outlets locally, nationally and throughout the world including: the Today Show, Fox News, the New York Times, the LA Times, the Washington Post, and the Wall Street Journal.